Golden Chef Machinery Co., Ltd. is the manufacturer & exporter of food equipment and bakery machinery. Our company located in Guangzhou, the flower city in the south of China.
ISO9001:2016 quality management system has been strictly enforced throughout the whole production process. In its 25 years history of expertise, knowledge and skill, GOLDENCHEF has built up a strong reputation as one of the top manufacturers of food equipment and bakery machinery. Products obtained patents and get approval of ETL, NSF, CE, ROHS, CQC certificates. Professional team provide the OEM/ODM customized service over 100 countries and regions.
Dough Sheeter
Application range: crisping machine; make cakes and biscuits crisp.The oil-immersed design ensures little noise, durablity and long service life. High-quality steel; the pressing wheel is processed in a special manner.
The dough will not adhere to the machine easily and scratch will not happen a lot. With special pressing wheels and scrapers, the surface can be as thin as 1mm and it is even.The foldable structure is space-saving.lt can bemoved easily.
Heavy Duty Roller: Hard chrome seamless roller for large dough weight capacity.
Reasonable Construction: Easy to remove &clean scraper assemblies with low replacement cost.
Hygieneand Easy Cleaning: Quality food grade conveyor belt (not acotton belt).
Easy To Clean: Allows caey accoss in foldod position to conveyor drive-roller for cleaning.
Safety Switch: Safety guarde with internal safety switching.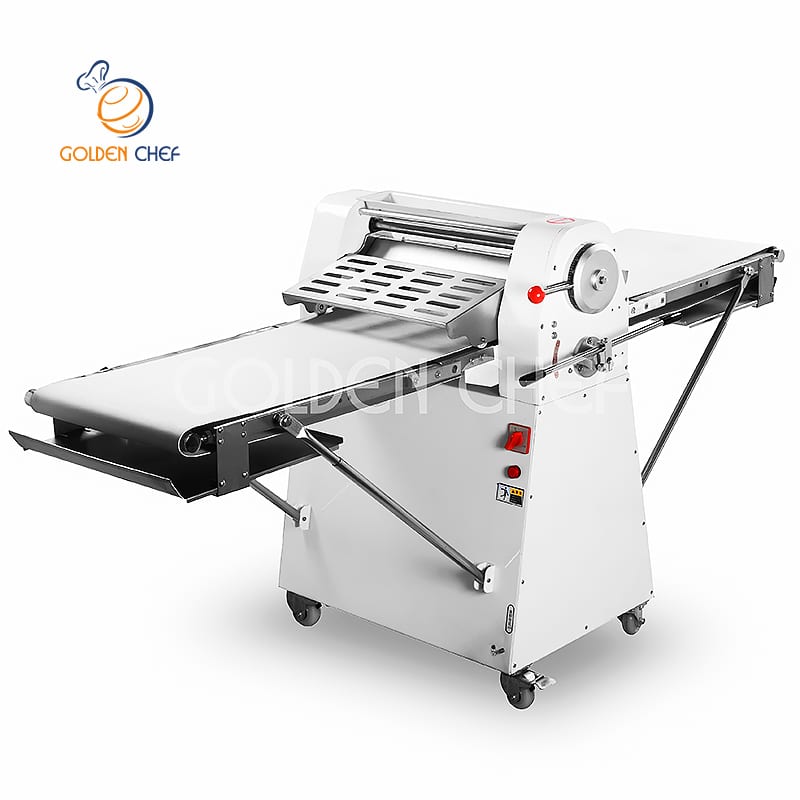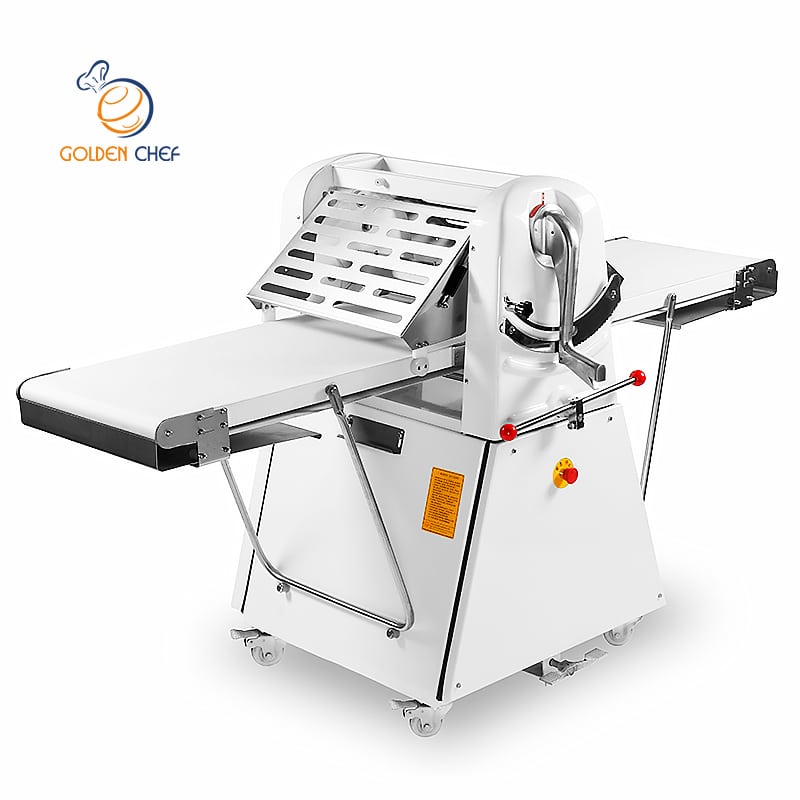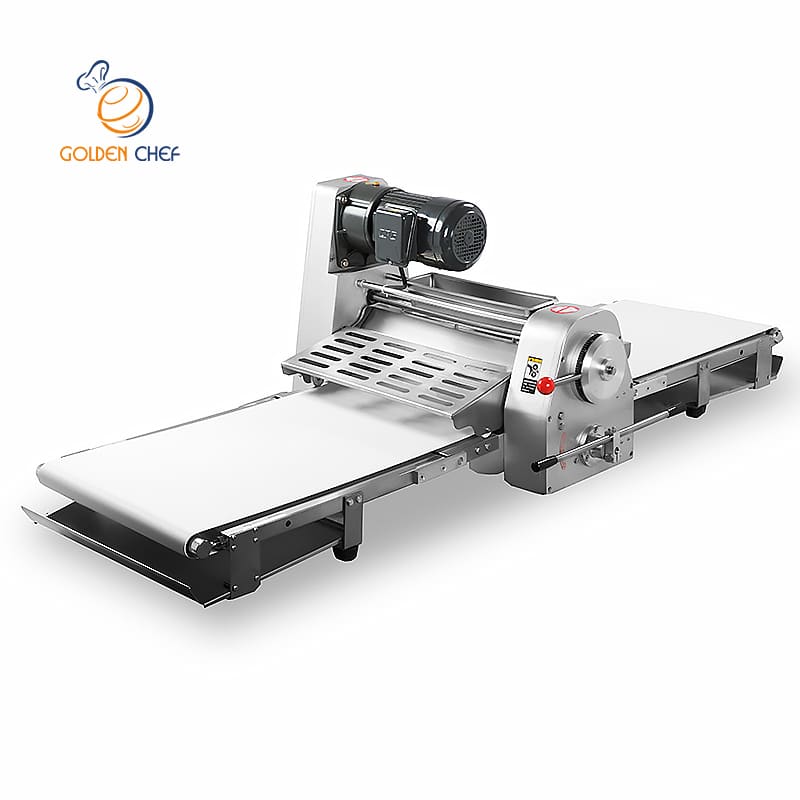 Dough Presser
Electric Knead and press machine has the characteristics of advanced structure, fine appearance, easy operation and high efficiency.
lt is suitable for paste making in hotels,restaurants and food processing factories.
All parts in contact with food are made of stainless steel orsteel with specially treated surfaces, which are endurable inuse and in conformity with national food hygiene standard.
Toast Moulder: Special for degassing and shape repairing of bread such as toast hot-dog and French roll.
Strong Roller: Special material of pressure rollers which prevents sticking and difficult to scratch and damage.
Durable Design: Lower noise, not easy to tear and wear ,enhance the service life of machine.
Professional: The roller system can adjust depend on the size and hardness of dough and can make the dough structure more solid. ln addition, the roller spacing and conveyor belt can be well adjusted by hand wheel.
Efficient Work: High work speed , exhaust sufficiently, it can get the most length of the dough without bubble.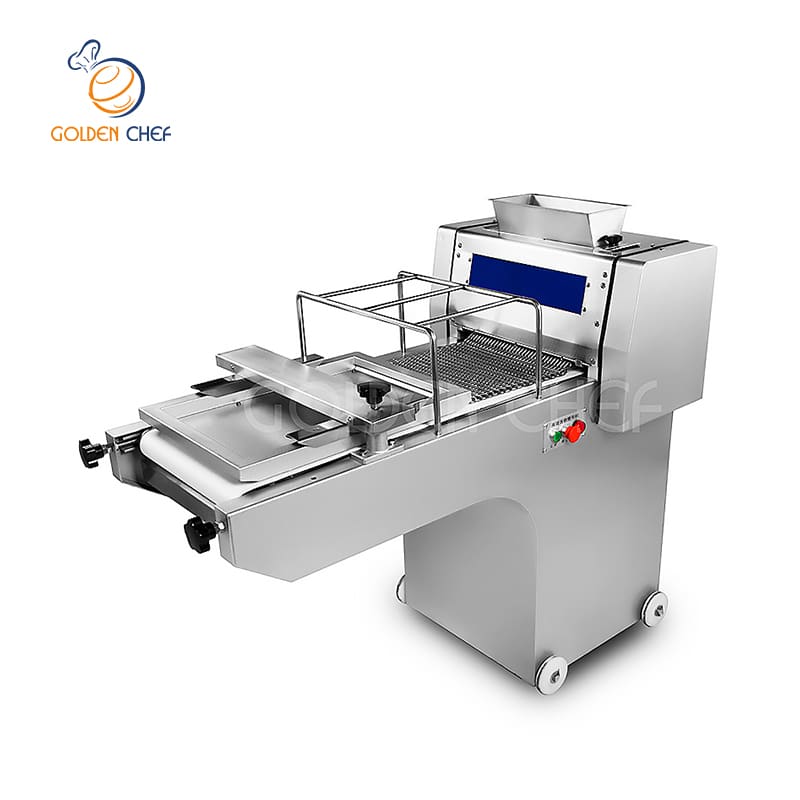 Dough Divider
Bakery Machine – Dough Divider is an ideal wheaten food and pastry processing machine, widely use in western-style cake shops dining halls of enterprises and schools.
lt possesses the outstanding features including stainless steel body, fine appearance, working stably with low noise, high efficiency and convenience of moving-around.
Dough Divider: Reasonable design for cutting doughevenly in range 30~180g each piece.
Safety System: when you take out the tray machine will stop working automatically.
High Efficiency: Using stainless steel blades and dividing plate.Divides dough within 10 seconds. Improve working efficiency and save labour work.
Fine Cutting: Non-stick surface, scratch resistance, sharp and durable blades, uniform strength, cutting thedough into several flat sections.
Strong Motor: Powerful electric motor, low noise, energy saving.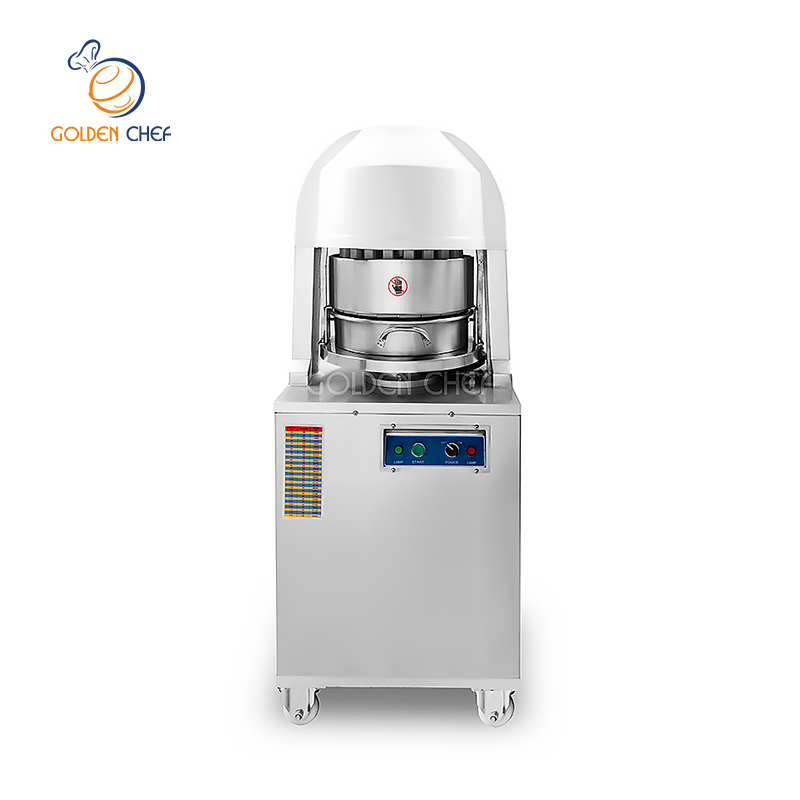 Bread Slicer
Bakery Machine – Bread Slicer has the characteristics of compact structure,fine appearance, safe and easy operation and high efficiency.
lt is an ideal machine for bread or chicken rolls slicing infood processing factories, cake shops and etc.
Heavy Duty: Heavy duty stainless steel construction with powerful motor.
High Efficient: 35pcs slicers, can finished 36pcs 12mm thickness breads one time,240 bread per hour.
Special For Hard Bread: Special push handle for pressthe hard bread.
Movable Drawer: Easy to clean the bread crumbs.
Easy Operation: CE safety standard switch,easy for use and clean.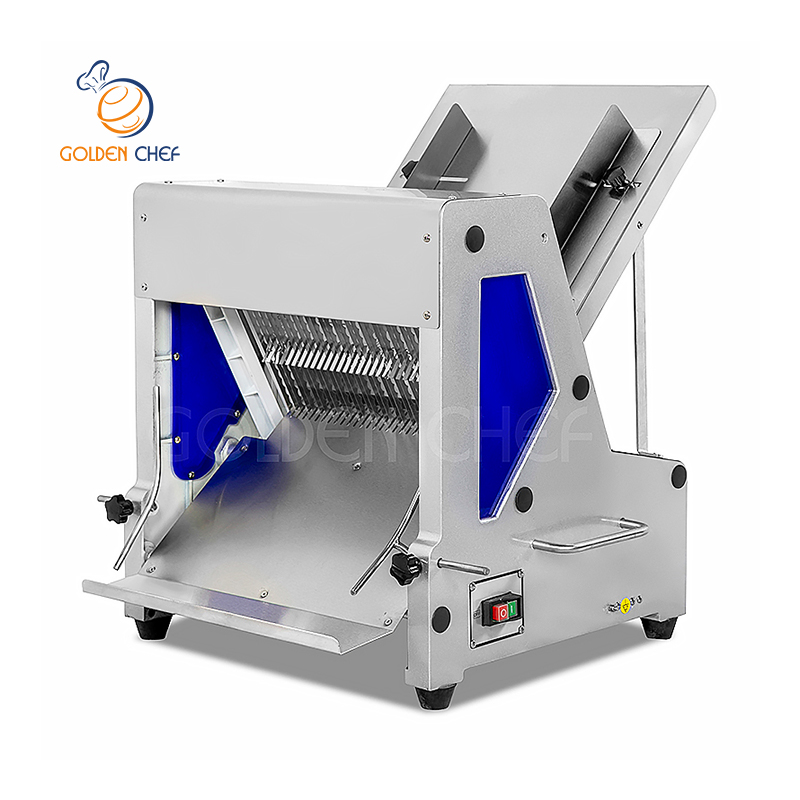 Pizza Dough Roller
Suitable for Pizza and bread dough rolling.
Design with motor overload automatic protection.
Wooden case packing with quick release design.
Easy Operation: CE standard ON/OFF switch.
Safety Covers: Transparent safety covers forthe top and bottom rollers.
Tilt Eentrance: Automatically turn the press dough, then continue the 2nd. rolling process.
S.Steel Construction: Fully constructed by
Resin Roller: Roller made of resin suitable for contact with food.
Adjustable Thickness: Roller opening from 0.7mm to 5.4mm max.