How Golden Chef oven achieves perfect baking effect
Baking, the last and the most important step of bread making, is like a magic that clothes the ingredients with gorgeous dresses. Of course, we don't use magic wand during baking, instead, oven is the sorcerer that produces appetizing foods.
In other words, producing perfect bread has high requirements for oven. Further, the heating function plays the most important role in this magic.
In order to check the heating effect of our ovens, we did a test. We prepared 2 pieces of 1 deck 2 trays electric ovens, which come from us and another brand respectively. We put 2 trays same bread dough into the chamber, and set same temperature and time.
When we took out the bread, the result was obvious. The left tray was baked by other brand's oven, the right one is from ours.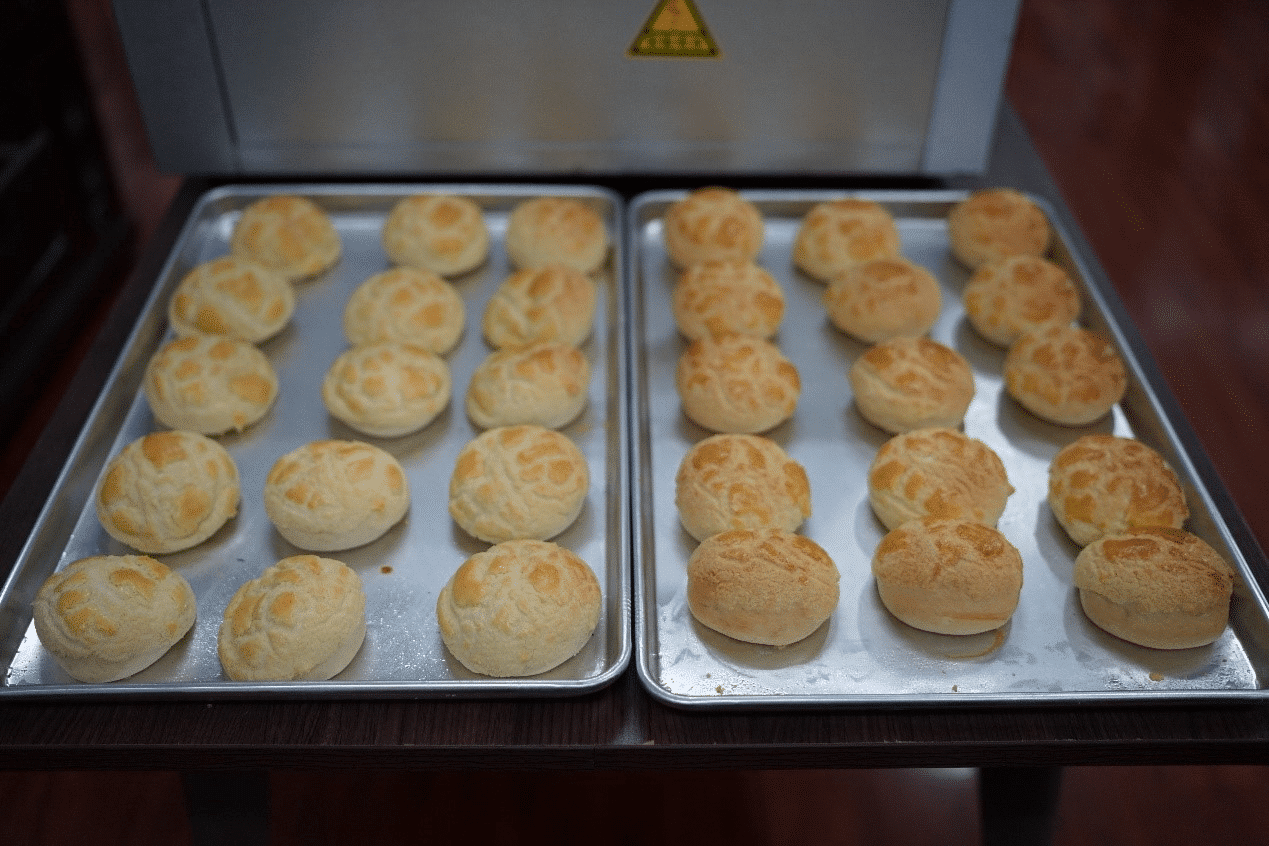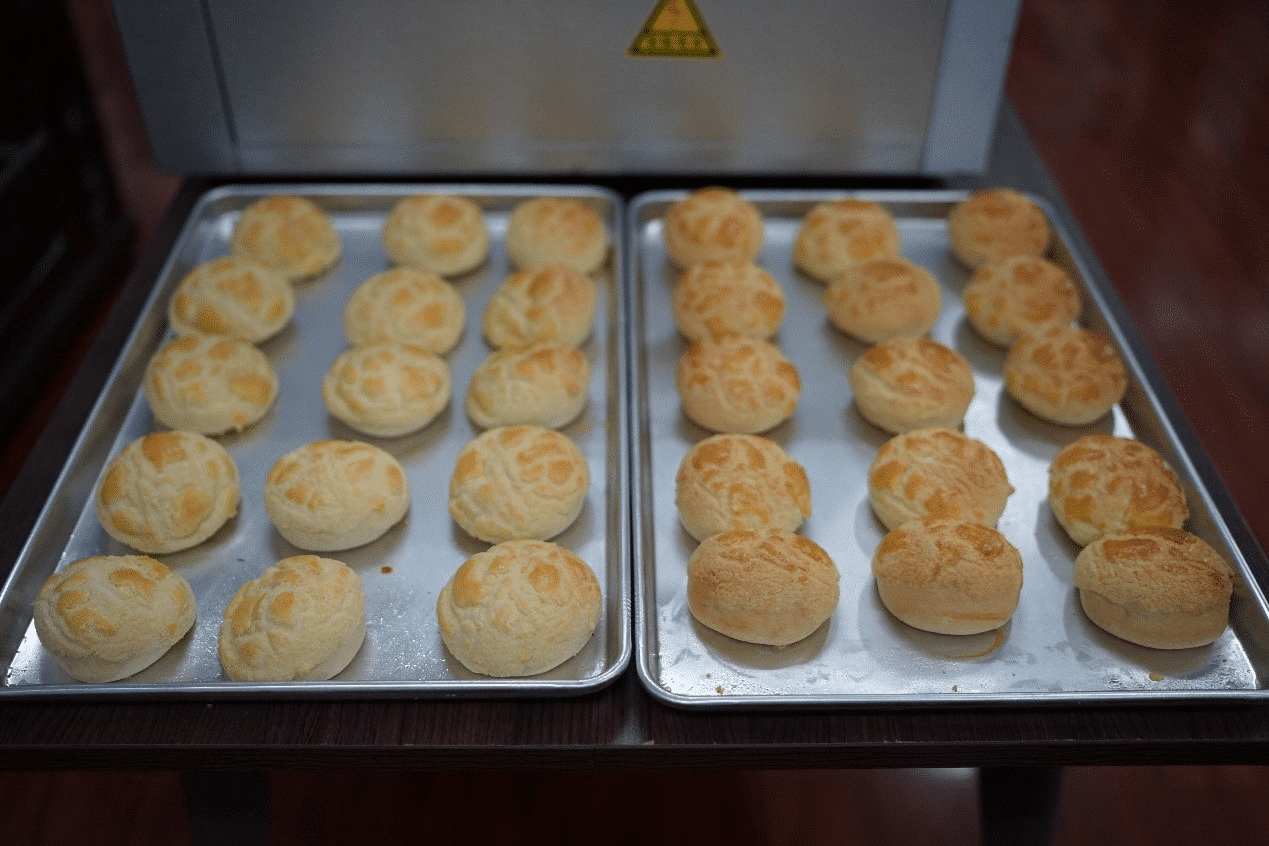 "From the appearance, our bread is better, the color is golden and attractive." Said our engineer. "Our oven can ensure that the color of each piece of bread is the same. Taking out one piece randomly, the color is even too."
But seeing another oven, the color of bread close to the door was lighter than those deep in the chamber.
The test showed how important it is to keep uniform heat in the chamber. If the color is different in one tray or even in one piece of bread, it will reduce working efficiency and increase users' cost.
So how do we keep even temperature in the chamber? Actually, the heating elements we use are corrugated at two sides, which achieve more even heat cycle than straight type. Besides, pushing the trays too deep inside the chamber is also a reason that makes the color deeper, so we add a plate at the back to prevent this situation.


But the 2 measures above are not enough for us. To ensure uniform heat in the chamber, we specially inspect the temperature at 9 points that 130mm upper than the bottom plate, and control the difference as small as possible.
As a food processing machinery manufacturer with more than 25 years experiences, Golden Chef keeps serious attitude to our products. Moreover, we never stop improving our quality and profession to satisfy more and more professional needs in the market.
For example, except for deck ovens, we also have combination ovens, which can satisfy more needs with less kitchen space. We offer multiple choices to combine deck oven, convection oven, proofer and tray shelf together.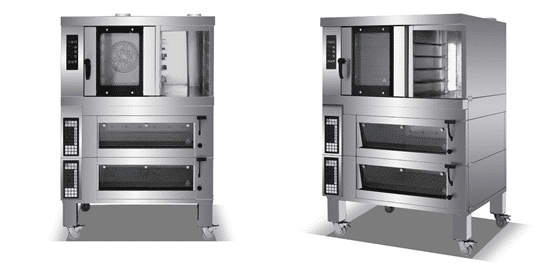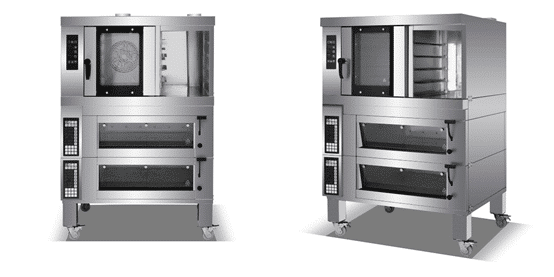 Continue to chase for more humanization designs and produce environment-friendly products with our sensitive sense for the market, Golden Chef will become your best partner of bakery ever in future!